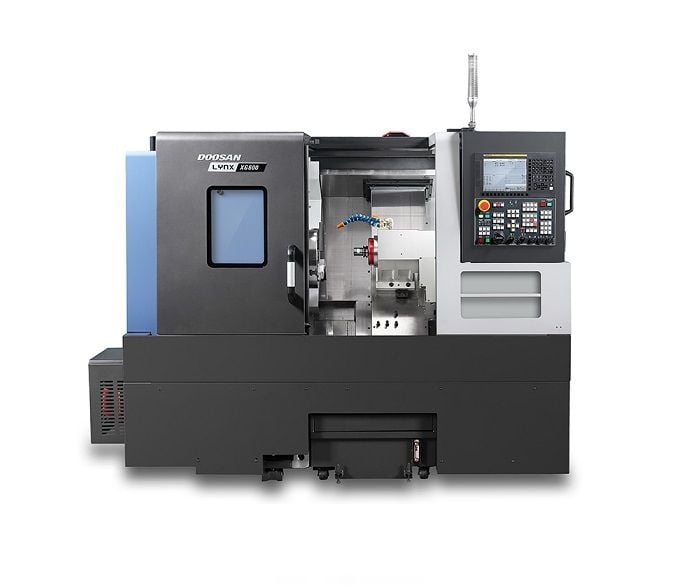 Lynx XG600
Quartz Ceramic Grinding Turning Center with 600 mm of Max Processing Diameter
The Lynx XG600 is a 12-inch horizontal turning center equipped with a high-output motor and grinding spindle that make it ideal for grinding works requiring the highest machining precision.
Excellent Machining Capability
Equipped with a high-output 14.1 Kw motor for improved rough cutting & finish cutting.
Machining of quartz and ceramic materials optimized by adoption of grinding spindle with a maximum speed of 5000r/min.
High Precision Machining
Completed the continuous cutting accuracy level at maximum displacement of 17-20μm (*Temperature during test: 24.8~26.6℃)
Hole grinding capability by adopting C axis control function
Enhanced Durability and User Convenience
Structure enables easier handling of sludge (quartz dust).
Spacious inner work area enabled by enlarging the space for door opening.
Improved access for easier tool change.
Grinding spindle equipped with phased command and display features