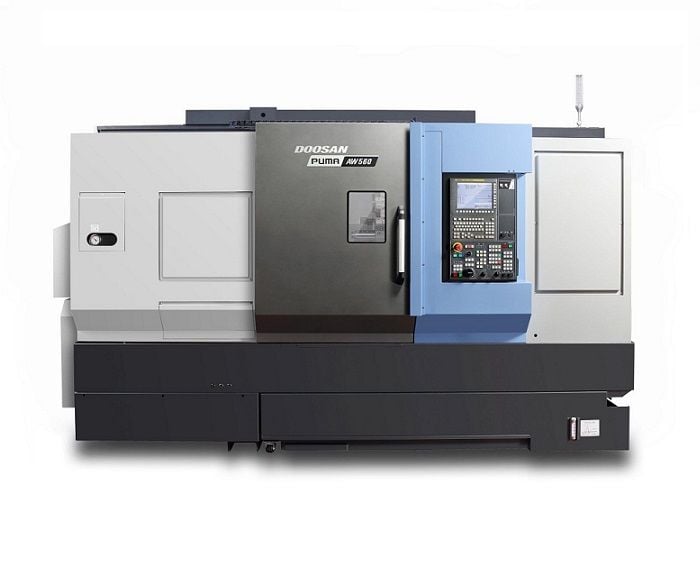 Puma AW II series
Sku:
Puma AW560Ⅱ, Puma AW660 Ⅱ, Puma AW560MFⅡ
The PUMA AW560Ⅱ/ 660 Ⅱ/ 560MFⅡ models are Doosan Machine Tools"
next generation wheel processing turning centers, with powerful and stable cutting performance and enhanced chip disposal efficiency and cutting stability.
Powerful Cutting, Wide Machining Area
Optimized for turning shafts (crank shafts, etc.) via simultaneous turning for upper/lower turrets.
Max. Turning diameter: Ф650mm (PUMA AW660II)
Enhanced Chip Disposal and Maintenance Efficiency
Easy for chip disposal, efficient lubrication system, and good maintainability of the air units
User Convenience
The distance between machine front and spindle is minimized for operator's convenience. The center can be integrated with various automation systems.