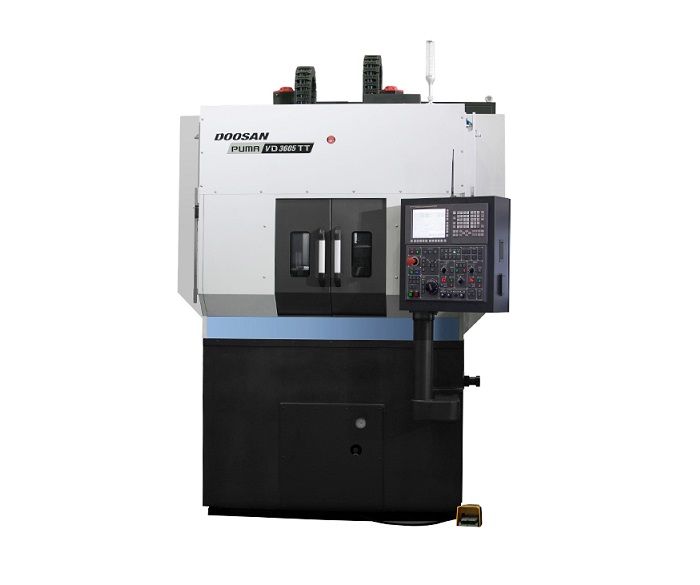 Puma VD3600TT
The PUMA VD series is vertical turning center dedicated to automation of brake disc machining, designed with two turrets capable of simultaneous cutting and smooth chip disposals.
Maximized disc brake machining productivity with twin turrets
No. of tool stations : 6 st + 6 st
Turret indexing Time : 0.2s
Provides optimal specification for disc brake machining
Max. Workpiece capacity Ф410 mm x H400 mm
Outstanding performance for heavy duty cutting: Powerful spindle 3000 r/min, 45 kW
Chuck size : 12 inch (Option 15 inch)
Friendly design for automation system
Gantry loader, robot, simple loader can be easily applied for automation.
Bed structure for fluent chip disposals.