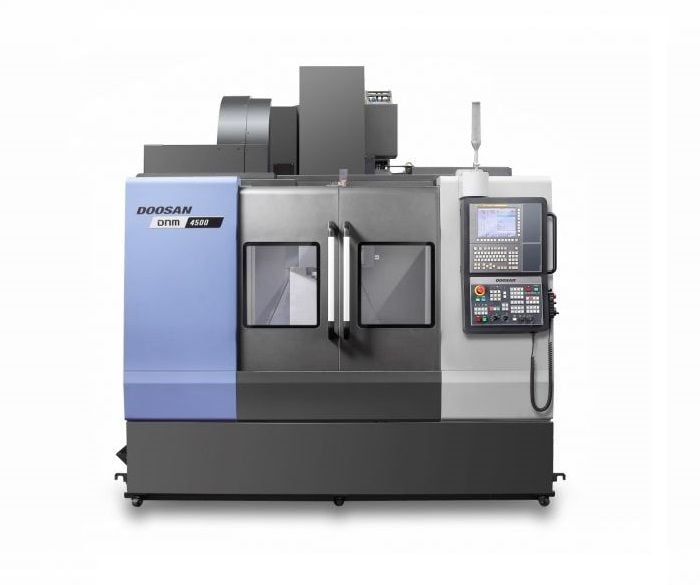 DNM series
Sku:
DNM 4000, DNM 4500, DNM 5700, DNM 6700, DNM 400, DNM 500, DNM 650, DNM 750
High Productivity Vertical Machining Centers
With an install base of over 30,000 machines all over the world, the DNM Series is a fully-featured staple of the Doosan product line.
The remarkably wide range of these productive vertical machining centers guarantees one thing: You'll easily find the right DNM for your shop.
The largest machining space in its class.
New DNM series provides a larger table with increased Y axis travel and maximum table load.
Standard Direct-Coupled Spindle for Higher Productivity
Ÿ Improving the machines performance and environmental-friendliness compared to belt drive type.
Ÿ Higher productivity is achieved by reducing tool change time and improving all axes feed system acc/dec times.
An environmental-friendly machine designed for stable and easy operation
The EOP function can be checked in the pop-up window on the NC main screen
Grease lubrication for axis roller guideways