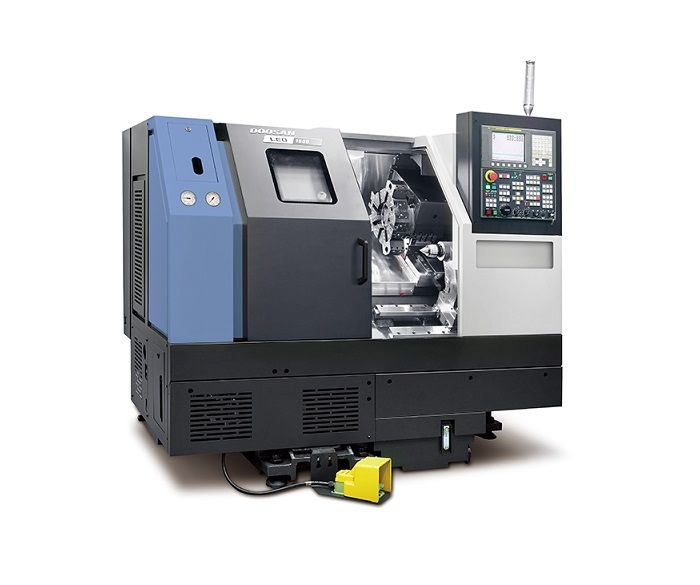 LEO 1600
The compact high-speed turning center with a chuck size of 6~10 inches enables circular workpiece cutting, milling and Y-axis combined machining.
A small footprint with big capabilities
X-axis stroke : 175 mm
Z-axis stroke : 330 mm
The largest machining area in its class.
User friendly Design for ease of operation
Easy monitoring with reclined front window
Rear side chip disposal
Routine maintenance details placed in front
Machine performance
The durable eight station turret
Stable tool rotation
Model Specifications
The suggested is a global standard specification and it may vary by country.