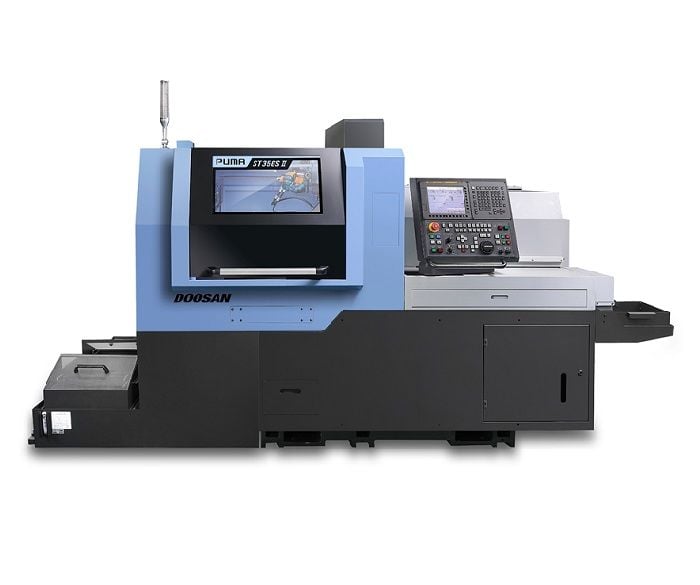 Puma ST GSII series
Sku:
Puma ST10GS II, Puma ST20GS II, Puma ST26GS II, Puma ST32GS II, Puma ST35GS II, Puma ST38GS II
The Swiss-type turning center is optimized for mass-turning small and
complex parts such as watch components and medical devices.
Provide a tool solution applicable for a diversity of machining processes
Suitable for processing small parts having diameters between Ø20 mm~ Ø38 mm
Main spindle driven with built-in type motor for more precise machining
Provide 4 cross rotary tool holders as standard in a compact footprint
Up to 5 cross tools can be used for highest efficiency in milling and other special machining processes.
Thanks to the adoption of the CBS (Chip Breaking Solution) as a standard feature, the series can now perform chip breaking in diverse ways based on the repeated traverse of the axes.
Support for diverse machining methods: According to various processing methods, diverse modes are supported including internal/external turning,
R machining, grooving, cutting, drilling, etc.
Applicable to all Swiss-turn models and to selected 8-inch
or smaller turning center models
Support for screw thread cutting (CBS Advanced)