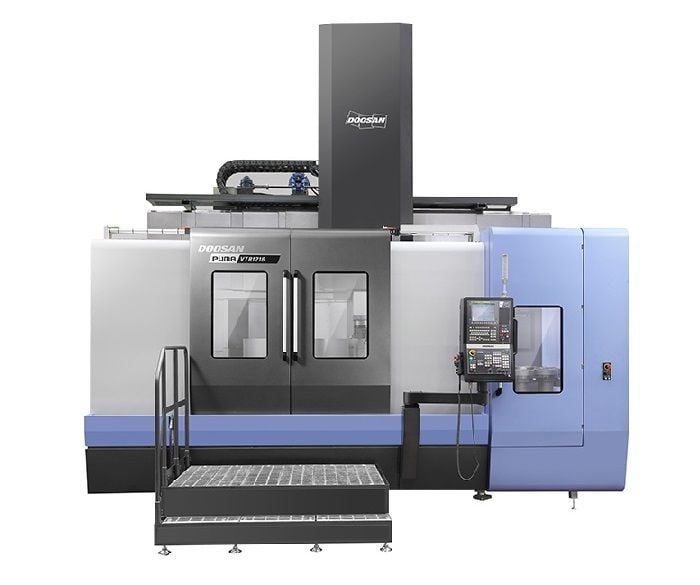 Puma VTR series
Sku:
Puma VTR1012, Puma VTR1216, Puma VTR1620, Puma VTR2025, Puma VTR2530
Doosan's Largest Rigid Box Way VTC
The VTR Series has a massive wide column parked on top of the one-piece bed, which is what allows it to have some of the largest VTC specs in the industry.
Wide machining area and large capacity
Designed for High Durability and MachiningStability.
Various line up , Max. Turning diamer Ø1250mm upto Ø2500mm
Max. Turning height 750 mm uptp 1900 mm
High productivity, spindle with rigid structure
Provided with a high capacity cooler the perfectly thermally-symmetric spindle offers heavy and stable precision machining performance on a long-term basis.
Max. Spindle torque : 41160 N·m(PUMA VTR2025 series)
Max. Spindle power : 70 kW (option-PUMA VTR1216/1620 series)
Automatic Chuck Changer Option
Ram spindle for high productivity
Featured a quad-tool-holder based ram tool index system that enables the use of 4 tools directly via the ram, dispensing with the need to use approach the ATC and thus enhancing productivity.
8000kg of tool clamping force
The servo-driven ATC tool magazine: 12ea.- 34ea.
PUMA VTR1012FC / 1216FC
Automatic tool change by applying CAPTO tooling
CAPTO tool vertical / horizontal index
Fully enclosed splash guard with automatic open/close roof.
Applicable to wheel type magazine that can mount up to 60 tools
(PUMA VTR1012FC / 1216FC models only)
High pressure 150bar TTC can be applied, Easy chip removals and
High precision machining productivity