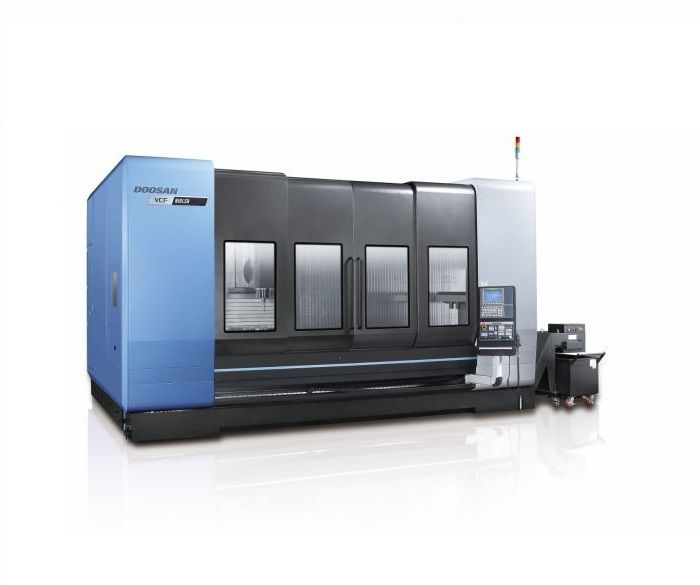 VCF series
Traveling Column VMC with Multiple Work Zones
Equipped with a 10-foot X-axis travel and wonderfully flexible options,
the VCF Series is an ideal way to get multi-purpose productivity from a single machine.
High performance & High rigidity on B-Axis
The high-rigidity Roller Gear Cam structure with B-axis provides excellent cutting performance and durability.
Enhanced productivity with a wide range of applicability
Inclusion of rotary table, center partition, and pick-up magazine – feat ures that will help the user to more than double machining efficiency.
Multi-purpose machine tool capable of simultaneous cutting with 3 to 5axes
Simultaneous cutting operation from 3 t o 5axes (based on X-axis of 2m and 3m) – a real multi-purpose machine.